Business law is a broad term, often used to encompass many different areas of the law. Most frequently, "business law" includes:
asset purchase agreements,

business contracts

, including employment contracts
secured transactions,
buy-sell agreements,
non-compete agreements,
At Hannah Sheridan & Cochran, LLP (HSC), our Raleigh NC business lawyers have nearly 45 years' combined experience dealing with the legal challenges that face businesses operating in North Carolina.
Our firm regularly assists clients who are starting a business or purchasing an existing business. We counsel our clients on everything from selecting the best business entity type for their needs to ensuring continued compliance with the complex laws of North Carolina.
We also offer assistance to our business clients with any growing pains they might encounter. The attorneys of HSC are well-versed in contract law and routinely guide our clients through contract negotiations and drafting, as well as contract and business disputes.
Our attorneys are also available to assist clients as they navigate the process of business dissolution, wind-down or receivership in North Carolina. When assisting our clients with dissolving or winding down a business, we assist with the corporate dissolution process, represent creditor interests in bankruptcy and protect our clients' interests through processes such claim and delivery and attachment. The attorneys of HSC also possess experience in receivership from the creditor perspective and having served as court-appointed receivers for North Carolina businesses.
You will find information and links to business law resources below. Please contact our office if we can be of any assistance with your business law needs.
Business Formation
Starting a business is both an exciting and daunting task. Once entrepreneurs have their business plan in place, they typically recognize the numerous logistical steps that need to be completed before a business opens its doors to the public. HSC routinely counsels clients in the business formation process by reviewing contracts, highlighting important business decisions, negotiating contracts and buyouts and assisting our clients through a seemingly overwhelming list of legal formalities.
Our Raleigh, NC, business lawyers regularly perform the following tasks when helping clients with business formation:
filing legal documents with the North Carolina Secretary of State,
drafting bylaws, operating agreements and other foundational documents,
counseling clients on the process of obtaining tax identification numbers,
opening bank accounts and making the necessary tax elections,
guiding clients through the process of purchasing the assets of an existing business,
reviewing corporate lease agreements and personal guarantees,
formulating compensation arrangements among business owners and key personnel and
educating clients on the importance of well-maintained corporate documentation.
By following sound business practices throughout the business formation process, HSC clients avoid expensive and time-consuming issues that could arise once their business becomes operational.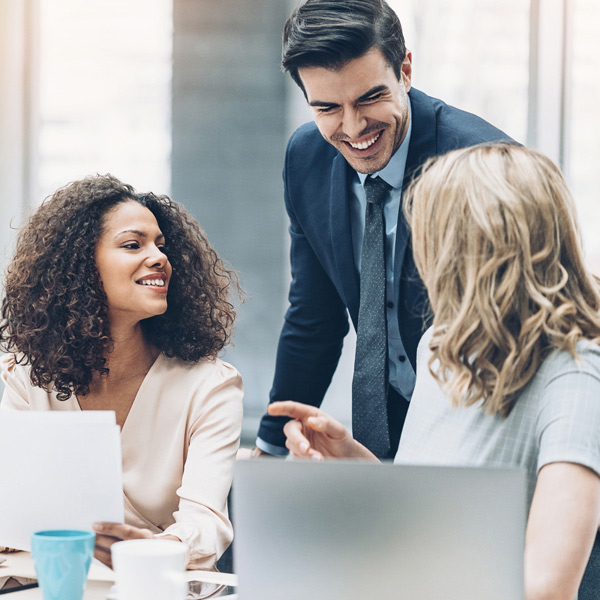 Business Contracts
A contract is a promise or set of promises between two or more parties that outlines each party's rights and obligations. Whether the contract is a non-compete agreement, a transaction between a buyer and a seller, an employee and employer, two business partners or a service provider and recipient, the contract governs the relationship and outlines the terms of the agreement. A well-written contract is often the linchpin of a successful business relationship, setting forth the expectations of each party, while also providing an aggrieved party with legal remedies against the breaching party. Our Raleigh NC business lawyers can assist you with developing appropriate agreements for all your purposes.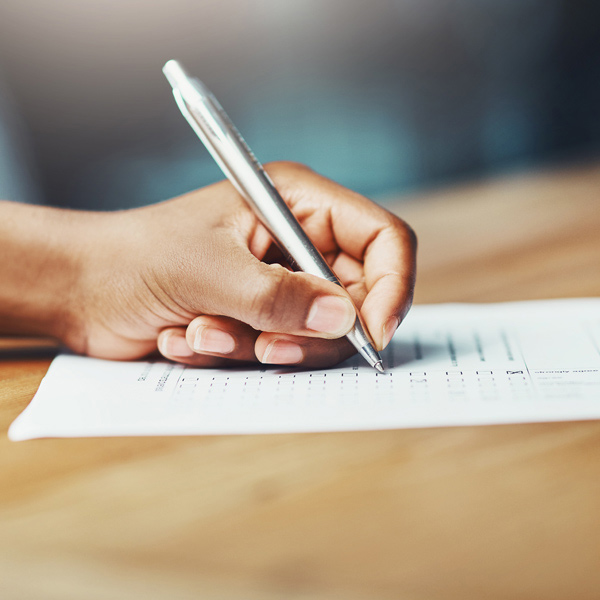 Business Dissolution
At HSC, our business dissolution attorneys help companies faced with a situation that requires them to cease operations, or where a business has closed. While our attorneys do not participate in debtor bankruptcy filing, we can assist a business in following the statutorily mandated steps for dissolving a business. Our attorneys also represent creditors and shareholders who may wish to have a court create a receivership as a means of either operating a company during a dispute or of closing down a business in an orderly, non-bankruptcy manner.
In accordance with North Carolina law, a corporate entity may be affirmatively dissolved by action of its board of directors, managers or shareholders, depending upon the corporate form of the entity. Key among the elements of a business dissolution is the requirement to reconcile the assets and liabilities of the entity, and to take the steps necessary to wind up the business.
All too often, businesses authorized by the North Carolina Secretary of State do not conform to the annual reporting requirements, or they do not keep their records current with the Department of Revenue. Failure to file annual reports can result in administrative dissolution – loss of corporate protections. This can be remedied at any time by filing annual reports for each of the years missed and subsequently applying for reinstatement. Once re-instituted, the corporation and its officers regain the corporate protections retroactively. Revenue suspension is more punitive. Corporate protections are again lost upon issuance of the suspension, and any actions taken in the corporate name during a suspension become a personal liability for the officers. That liability remains even if the suspension is subsequently lifted.
Receivership mimics bankruptcy, but is a state law remedy. Chad Cochran and Nan Hannah have served in the roles of receiver and/or counsel for receiver for a small company.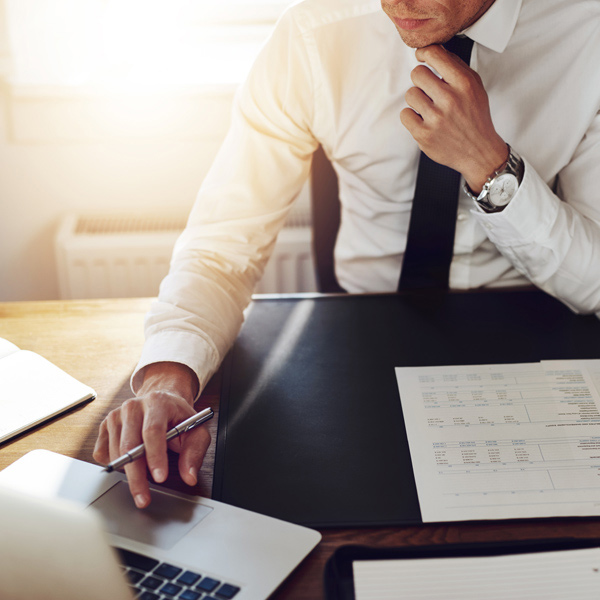 Business Disputes
Our attorneys assist in resolving business disputes efficiently and effectively. We have experience negotiating and litigating matters throughout North Carolina. These disputes generate apprehension and frustration, and they subtract from the profitability of your business. HSC understands the concerns businesses face, and we attempt to forestall expensive and time-consuming litigation when that approach is consistent with the clients' goals. Protecting your rights, your best interests and your bottom line are our driving concerns at every stage.
Our firm is attentive to the needs and objectives of each client. We provide representation in areas of business disputes, including contract-related disputes, employee-related contracts, non-compete agreements, disputes between business partners or shareholders in areas including profit-sharing, alleged fiduciary duty and business divorces, business disputes that arise between two or more businesses, and disputes arising out of business and asset purchases.
New businesses can benefit greatly from sound legal advice on the front end often avoids liability in business disputes down the road. Starting a business involves consideration of what type of business entity to organize, and each choice has consequences including tax implications and liability issues. Your choice of a business entity, as well as how the organizing documents are drafted, can significantly affect your profitability and exposure to liability. The attorneys at HSC can give you guidance and necessary advice based on years of legal and business experience.
HSC's experience in representing clients involved in business disputes encompasses:
partnerships,
joint ventures, LLC and LLP disputes,
non-compete agreements,
non-disclosure and non-solicitation agreements,
breach of contract,
breach of warranty,
fraud claims,
unfair and deceptive practices,
purchase and sale contracts,
property disputes and
intentional interference with prospective business opportunities.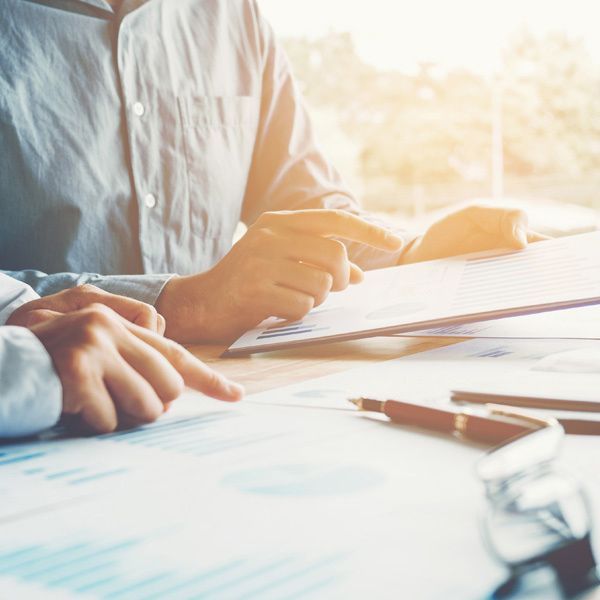 Employment Law
Employment law is the body of law that governs the employer/employee relationship and serves to protect both the employer's interests as well as the employee's. Employment law generally refers to a broad set of laws that originate from a multitude of sources, including:
federal statutes,
North Carolina general statutes and
administrative rules and court opinions.
Employment law, and the protections provided for therein, can be traced back to the industrial revolution, where laws were first passed to protect employees from oppressive practices, outlaw child labor, establish a minimum wage and create a standard work week. The employment attorneys of HSC represent employers in employment law disputes before the state courts of North Carolina, as well as the North Carolina Division of Employment Security and the U.S. Equal Employment Opportunity Commission.