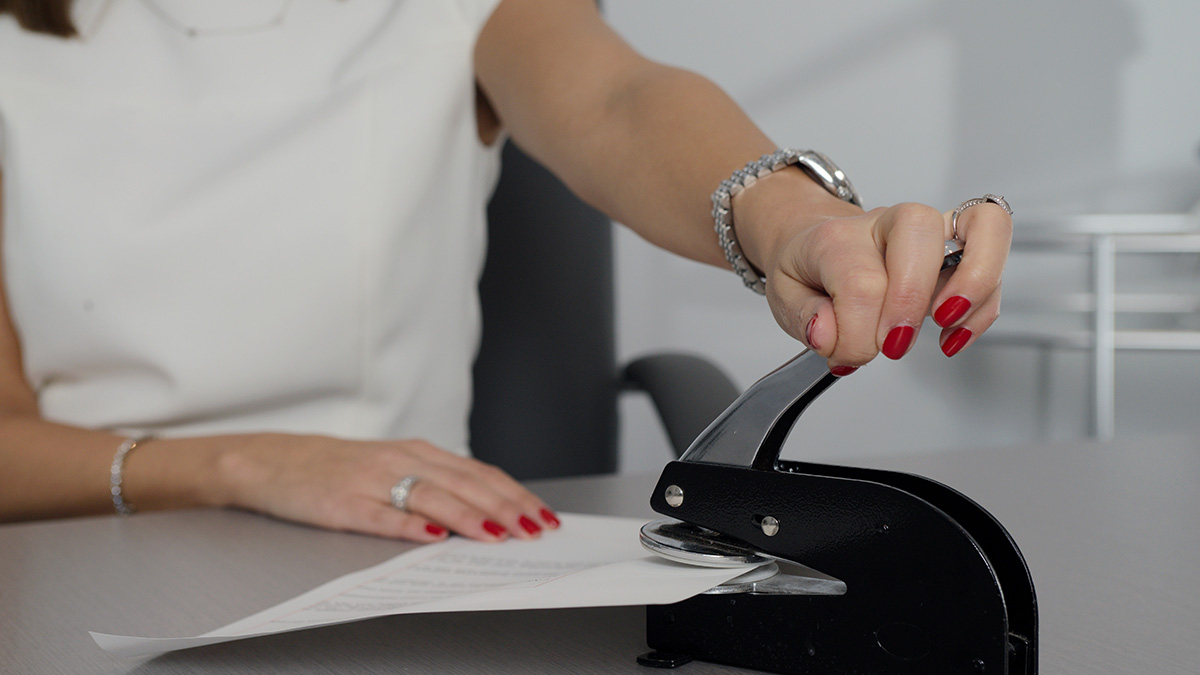 Remote Electronic Notarization
As our world grows ever-more reliant on technology and the convenience it provides, North Carolina has recently taken a major step related to notary services. House Bill 776, which has a short title of "Remote Electronic Notarization", has been signed by Governor Roy Cooper and has an effective date of July 1, 2023. Thus, notaries and businesses that require notary services will have ample time to prepare for this substantial change.
The COVID-19 pandemic, among its many disruptions to our daily world, created a difficulty for in-person notarizations to occur. During the pandemic, emergency video notarizations allowed notarization services to be performed via video technology. As Remote Electronic Notarization does not take effect until July 1, 2023, House Bill 776 allows emergency video notarizations to continue, effective immediately. Thus, until Remote Electronic Notarization begins, traditional notaries can continue using electronic services to notarize, but must resort back to face-to-face notarizations thereafter.
As for the logistics of Remote Electronic Notarization, notaries no longer have to be in the same physical location as the signer, but can now use online technology to observe a signature and provide a notarization. The remote electronic notary has to be physically located in the State of North Carolina in order to perform remote electronic notarizations, and still needs to verify the identity of the signer as usual. There are guardrails in place regarding the type of communication technology that a remote electronic notary must use (i.e. only those platforms licensed by the North Carolina Secretary of State) . Moreover, the remote electronic notary must make a recording of the remote electronic notarization.
In order to perform either electronic or remote notarizations, a notary must first register with the North Carolina Secretary of State. House Bill 776 establishes the fee for remote notarization, which is $25.00 per principal signature. Additionally, an interesting change included in House Bill 776 is an increase in the maximum fee that can be charged for notarial acts. For example, the maximum fee for oaths and affirmations without a signature have increased from $5.00 to $10.00 per person.
It should be noted that certain types of documents cannot be notarized using Remote Electronic Notarization, including but not limited to, a revocable or irrevocable trust, as well as a self-proved will.
The benefits of Remote Electronic Notarization are plentiful. First, the convenience of obtaining notarization services will dramatically increase, as this alleviates the necessity to visit a bank or other public forum to obtain a notarization. Additionally, in situations in which time is of the essence regarding obtaining a signature and notarization, being able to obtain a remote notarization will be a great aid.
If you have any questions about Remote Electronic Notarization and how to prepare before its effective date, please contact the attorneys at Hannah Sheridan & Cochran.